After Sale Service
Providing the North American and South American market with our customer service!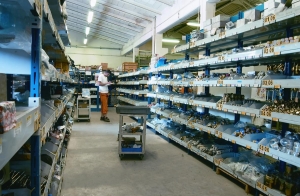 Parts and Service
To keep your Colmar equipment running at its peak performance, you will find everything you need at our warehouse. For technical support, please feel free to call our experienced Parts & Service Dept. with any questions regarding your Colmar equipment.
Training and Maintenance
Being a customer of Colmar USA, Colmar will provide education on proper maintenance and operation of the equipment upon startup. Colmar has technicians located around the country to ensure when our customers need support, we can assist in a timely manner to minimize downtime.